Workshop di Vincent J. Carbone "Insegnare il comportamento verbale e altre abilità funzionali a persone con disabilità moderate e severe: Assessment e curriculum Essential for Living".
Trovate tutti i dettagli organizzativi e il programma cliccando su "leggi tutto", subito sotto alla foto qua di seguito.
  English version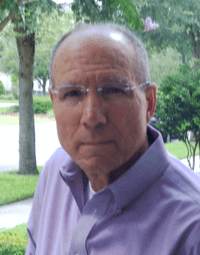 Il dottor Vincent Carbone è un analista del comportamento certificato con dottorato (BCBA-D) oltre che analista del comportamento certificato presso lo stato di New York. Ha ricevuto la sua formazione universitaria in Applied Behavior Analysis (ABA) alla Drake University, Des Moines, Iowa, sotto la supervisione di W.Scott Wood.
Attualmente insegna alla Penn State University negli Stati Uniti ed ha insegnato in corsi in analisi del comportamento presso IESCUM, Parma. Periodicamente insegna presso la facoltà di Medicina dell'Università di Salerno. Le sue ricerche sono state pubblicate in diversi giornali peer-reviewed come Journal of the Experimental Analysis of Behavior, Journal of Applied Behavior Analysis, The Analysis of Verbal Behavior, Behavior Modification, Research in Autism Spectrum Disorders ed altre. Ha partecipato alla formazione di centinaia di BCBA negli Stati Uniti e all'estero. Nel 2017 ha ricevuto il "Jack Michael Outstanding Contributions in Verbal Behavior Award" dall'Association for Behavior Analysis International's Verbal Behavior Special Interest Group. Attualmente è il direttore della Carbone Clinic a New York, Boston, Londra e Dubai. Le cliniche forniscono consulenza, training e servizi terapeutici a persone con autismo e disabilità dello sviluppo utilizzando l'analisi del comportamento. 
Abstract
Programmi che si appoggiano sull'applicazione dei principi comportamentali sono di grande beneficio per le persone con autismo e altre disabilità dello sviluppo e in molti casi sono ora costruiti sull'analisi del comportamento verbale di Skinner (1957). Lo scopo di questo workshop è di offrire un'estensione di questo approccio a persone con disabilità di grado moderato o severo.  The Essential for Living (McGreevy, 2014, trad. it 2019) è uno strumento di valutazione e un curriculum di programmazione disegnato specificatamente per venire incontro alle esigenze di apprendimento di questo gruppo di persone. Questo curriculum, basato sulle abilità funzionali, è fondato sull'analisi applicata del comportamento ed è in grado di sostenere la programmazione educativa per bambini e adulti con difficoltà di apprendimento severe. Il curriculum verrà presentato in maniera esaustiva con illustrazioni in video di trattamento condotti in contesti educativi e clinici trasversalmente a diverse aree di programmazione fondamentali: autonomie, comportamento verbale, riduzione del comportamento problema ecc…
Iscrizioni e Costi
Come tutte le iniziative dell'Associazione il workshop è riservato ai soci. Il versamento della quota associativa può avvenire contestualmente al versamento bancario della quota di partecipazione. La quota di 250€ va a coprire la partecipazione al corso. Tutti coloro che non siano ancora soci di Pane e Cioccolata per l'anno sociale in corso, che va dal 1 settembre al 31 agosto, dovranno integrare con la quota associativa annuale di 20€.
Crediti CEU per soli BCBA e BCaBA: 14
Non sono previsti crediti ECM.

Sarà disponibile la traduzione simultanea in lingua italiana a cura di Maurizio Boni.
Orario 12-19 per entrambe le giornate

Programma
Giorno 1
Perchè un curriculum funzionale e cos'é l'Essential For Living (EFL)
Introduzione dell'EFL e del Quick Assessment
Implementare l'Assessment EFL
Giorno 2
Come selezionare un metodo di comunicazione alternativo
Insegnare le abilità specificate nel EFL