English version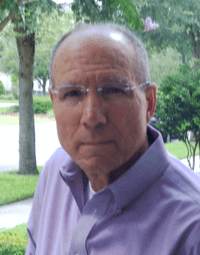 Dec, 12-13, 2020 "Teaching Verbal Behavior and Other Functional Skills to Persons with Moderate to Severe Disabilities: The Essential for Living Assessment and Curriculum" goes fully online 
Dr. Vincent J. Carbone, is a Board Certified Behavior Analyst-Doctorate and New York State Licensed Behavior Analyst. He received his graduate training in Applied Behavior Analysis (ABA) at Drake University, Des Moines, Iowa, under the supervision of W.Scott Wood. He currently serves as an adjunct faculty member at Penn State University in the U.S. and has taught courses in Behavior Analysis at the European Institute for the Study of Human Behavior (IESCUM), in Parma, Italy. He teaches a Verbal Behavior course periodically at the University of Salerno, Salerno, Italy. His behavior analytic research has been published in several peer-reviewed journals including the Journal of the Experimental Analysis of Behavior, Journal of Applied Behavior Analysis, The Analysis of Verbal Behavior, Behavior Modification, Research in Autism Spectrum Disorders and others. He has provided the requisite university training and supervision to hundreds of board certified behavior analysts in the U.S. and overseas. He is the 2017 recipient of the "Jack Michael Outstanding Contributions in Verbal Behavior Award" from The Association for Behavior Analysis International's Verbal Behavior Special Interest Group. Currently, he serves as the director of the Carbone Clinics in New York, Boston, London, UK and Dubai, UAE. All clinics provide behavior analytic consultation, training and therapeutic services to persons with autism and developmental disabilities.
Abstract
Persons with autism and other developmental disabilities have benefited from treatment programs that emphasize the application of behavior analytic principles. Many of these programs are now informed by B.F. Skinner's, (1957) analysis of verbal behavior.
The purpose of this workshop is to provide an extension of this approach to the treatment of persons with moderate to severe disabilities.
The Essential for Living (McGreevy, 2014) is an assessment and curriculum uniquely designed to address the learning difficulties of this group of persons.
With its foundation in applied behavior analysis and the analysis of verbal behavior these materials provide a functional curriculum for children and adults with severe learning needs.
A comprehensive overview of this assessment and curriculum will be presented along with video illustrations of treatment methods in educational and clinical settings across several essential domains, e.g., self-care, verbal behavior, reducing problem behavior, etc..
Agenda
DAY 1
WHY A FUNCTIONAL CURRICULUM AND WHAT IS THE ESSENTIAL FOR LIVING (EFL) ?
 
OVERVIEW OF EFL & QUICK ASSESSMENT
IMPLEMENTING THE EFL ASSESSMENT
DAY 2
HOW TO SELECT AN ALTERNATIVE METHOD OF COMMUNICATION
TEACHING SKILLS IDENTIFIED WITHIN THE EFL