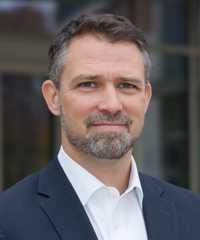 Practical Functional Assessment and Treatment of Severe Problem Behavior, Stereotipy, and Sleep Problems
Five-Part Workshop Distributed over Three Days
Date: April 19, 20, 21, 2018
From 9.30 am to 5.30 pm
Location: Teatro del Baraccano, via Santo Stefano, Bologna
21 CEU credits for BCBA and BCaBA: 4 Ethics, 3 Supervision
Fee: 350€, coffee breaks are included.
Please note that for administrative purposes, workshop attendance is reserved to members of the association Pane e Cioccolata, for this reason a €20 registration fee will be required at the desk on the morning of the day.
Presenter: Gregory P. Hanley, Ph.D., BCBA-D
Western New England University
University of Massachusetts Medical School
Dr. Hanley has been applying the principles of learning to improve socially important behaviors of children and adults with and without disabilities for 25 years. He worked and trained at the Spurwink School, the Groden Center, and the Kennedy Krieger Institute, was degreed at the University of Florida, was tenured at the University of Kansas, and is currently a Professor of Psychology and Director of the Behavior Analysis Doctoral Program at Western New England University and an Adjunct Professor of Psychiatry at the University of Massachusetts Medical School. Dr. Hanley has published over 100 book chapters and articles in peer-reviewed journals in areas such as the assessment and prevention of problem behavior, teaching tactics for young children, and evidence-based values. Dr. Hanley is a Fellow of the American Psychological Association (Division 25), past Editor of Behavior Analysis in Practice (BAP), and a past Associate Editor of The Behavior Analyst, the Journal of Applied Behavior Analysis (JABA), and BAP, and current Editor of JABA.
Relevant website: http://practicalfunctionalassessment.com