18th of October, 15th of November, and 13th of December 2022

The time will be 17-20 for all three days, with a short break about halfway through the presentation. After that, space will be given to questions. Each WS allows you to acquire 3 CEUs for BCBA and BCaBA already certified who have requested them by entering their certification code in the registration form. Check each day's type (Learning, Ethics, Supervision) on the program below. Unfortunately, applying for ECMs for any professional category was impossible.
Costs and registration procedures
It is possible to register for each webinar individually for € 50.
There is a discount for those wishing to register for the package of 3 meetings: the rate for the 3 webinars is 130 €. Registration is currently open for the 3-webinar package (October, November, December) for € 130 or for the October webinar only for € 50.
Like all training initiatives, the webinar cycle is only for members of the Association. The social year ends every August 31, so even those who were members for 2021-2022 will have to join again for 2022-2023 and pay the annual fee of € 20. To register for webinars, it is necessary to:
Place the order by adding it to the cart
Add to the cart "Iscrizione all'associazione"
Proceed by completing the order.
Once the order has been completed and sent, you will receive a summary with a code to include in the bank transfer.
We cannot issue invoices as, as an Association, we reserve our services for members, but the receipt is a regular tax document.
18th of October 2022
Title: Predicting outcome of EIBI
CEU: 3 CEUs in Ethics
Presenter: Svein Eikeseth, Department of Behavioral Science, Oslo Metropolitan University
Abstract. Early intensive behavioral intervention (EIBI) is an empirically supported intervention which may improve cognitive and adaptive functioning and reduce autism severity in preschool-aged children with autism spectrum disorders (ASD). Yet, on individual level, outcome varies greatly across children. The variation in outcome made by individual children has prompted an interest in discovering predictors of treatment outcome, to help identify which children will benefit most from the intervention. Knowledge of such variables may be used to select the most effective treatment for individual children and to direct research on targeted interventions for sub-groups of children who benefit less from existing treatments. In this paper, I will address child variables (moderators) and treatment variables (mediators) that have been found to be associated with treatment outcome. Child variables addressed are intellectual functioning, adaptive behavior, chronological age, social engagement, toy interest, preference assessment and stereotyped behavior. Treatment variables addressed are early response to treatment, treatment intensity, length of treatment, treatment quality, supervision intensity and quality, parental involvement, and parental stress.
Learning Objectives
EIBI, NDBI and the available evidence supporting behavioural intervention for autism
Describe 3 important mediators and 3 important moderators of outcome
Describe studies suggesting that treatment intensity is related to outcome
Briefly describe the study by Klintwall et al. (2015) showing that toy interest at intake predicted outcome of community based behavioral intervention
Briefly describe the meta-analysis by Rodgers et al. (2021) investigating intensive behavioural interventions based on applied behaviour analysis for young children with autism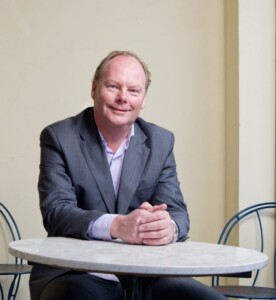 Svein Eikeseth
In 1985, Dr. Eikeseth began working at the University of California, Los Angeles (UCLA) Young Autism Project, under the supervision of Dr. Lovaas, before becoming a Ph.D. student at the University of Kansas. He gained his Ph.D. in 1991 in developmental and child psychology under the supervision of Dr. Donald M. Baer. Subsequently, he returned to UCLA working as a post-doctoral fellow at the UCLA Young Autism Project for approximately one year. On returning to Norway, he received clinical training at the University of Oslo and is a certified clinical psychologist. Svein has directed two UCLA Multi-Site Young Autism Project replication sites and continues to oversee the clinical and research activities at UK Young Autism Project and other settings in Europe. Currently, he is also a professor of psychology at Oslo Metropolitan University in Norway. He has published a number of peer reviewed research articles and book chapters on autism and Applied Behaviour Analysis. He is an author of some of the best-known outcome studies and meta-analyses evaluating EIBI for children with autism.
15th of November 2022

Title: Supervision for effective, ethical and culturally sensitive behaviour analytic practice: why credentialing matters
CEU: 3 CEUs in Supervision
Presenters: Dr Katerina Dounavi & Prof Karola Dillenburger (Centre for Behaviour Analysis, Queen's University Belfast)
Effective, ethical and culturally sensitive supervision
Credentialing within the field of ABA and the EuroBA project
Abstract. In this webinar, the speakers will define effective supervision from a behaviour analytic viewpoint and will present strategies that facilitate supervisee goal achievement. To meet the need for using evidence-based strategies when supervising trainee behaviour analysts, we will present a number of measurement systems that allow supervisors to assess their effectiveness on an ongoing basis. Examples of best practice including how to be culturally sensitive, ethical and caring will be presented and the audience will have the chance to discuss specific issues pertaining to their practice. Given the need for developing new national and international credentialing systems for behaviour analysts, the EuroBA project will be presented with details on what needs to happen in relation to national recognition for behaviour analysts, with the overarching aim to achieve mobility for EuroBAs.
Learning Outcomes
Define effective supervision
Identify strategies used by effective supervisors to achieve supervisee goals
Design and use a variety of measurement systems to monitor supervision effectiveness
Understand the need for credentialing behaviour analysts in Europe and the scope of the EuroBA project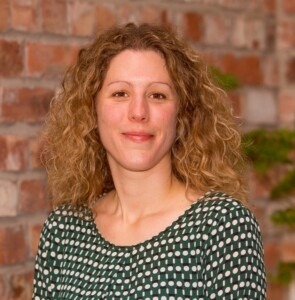 Katerina Dounavi
Katerina is a Senior Lecturer in Behaviour Analysis and Autism at Queen's University Belfast; she is a Psychologist (EuroPsy) and Behaviour Analyst (BCBA-D), she serves as the Centre for Behaviour Analysis Deputy Director and Coordinator of the ABAI VCS included in the Master's in Applied Behaviour Analysis (MScABA) and has led the MScABA since its design and during its first years. At Queen's, Katerina teaches modules in the MScABA and MScASD, supervises Master's and PhD dissertation projects and conducts research in the areas of applied behaviour analysis, evidence-based inclusive education, values-driven professional and parent training, autism, telehealth, verbal behaviour, health and well-being, brain injury and community-wide applications of behaviour analysis. Apart from a teacher and researcher, Katerina has over 20 years of clinical experience directly working with children and youth with special needs and their families across numerous countries, among which Greece, Spain, Germany, France and the UK.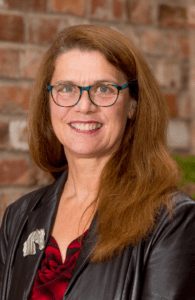 Karola Dillenburger
Karola Dillenburger is Professor of Behaviour Analysis and Education and Director of the Centre for Behaviour Analysis at the School of Social Science, Education and Social Work at Queen's University Belfast. She is the Course Director of the MSc in Autism Spectrum Disorders (MScASD) and has led the development of the MSc Applied Behaviour Analysis (MScABA). She teaches on both of these courses and supervises Doctoral Research Students.
Her research focuses on evidence-based early intervention for vulnerable children including those diagnosed with autism, behavioural parent training, and parenting children with disabilities across the lifespan, loss and trauma.
Professor Dillenburger is a Board Certified Behaviour Analyst-Doctoral (BCBA-D) and clinical Psychologist (HCPC) and has worked extensively in child care, education, and therapeutic settings. She has published widely, including nine books, a number of multimedia training resources and websites, and over 100 academic peer-reviewed papers. She frequently delivers national and international keynote addresses in USA, India, Europe, and Australia.
December 13, 2022

Title: Building Community and Social Skills for Individuals with Autism
2 CEU learning 1 CEU Ethics
Abstract. In this 3-hour training the importance of teaching community and pro-social skills for individuals diagnosed with autism will be discussed. The presenter will lead participants through the sequence of assessment, target selection, program development, and behavior skills training in both individual and group formats. Clinical data will be shared to illustrate the instructional sequence.
Learning Objectives:
Following this training participants will identify the general components of behavior skills training.
Following this training participants will identify examples of pro-social behaviors that should be taught to clients based on individualized needs.
Following this training participants will identify at least three items from the Ethics Code for Behavior Analysts (2020) relevant teaching community and pro-social skills for individuals diagnosed with autism.