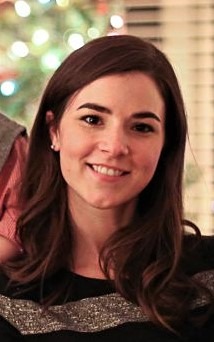 It is an honor and a pleasure to host doctor Kerwin's training on three of the most relevant issues in our daily work with special education students.
Providing family support and behaviour analytic supervision together with expanding student's preferences through conditioned reinforcement procedures can significantly influence the efficacy and effectiveness of behavior analytic interventions.
The training is specially designed for BCBA and BCaBA certified behavior analysts and offers 3 CEU credits for each session (ethics, supervision and general) but is open to all involved in teaching pupils with autism and communication disorders.
Dr. Kerwin began her career in behavior analysis working in home programs which utilized B.F. Skinner analysis of verbal behavior.
Dr. Kerwin started working with the Carbone Clinic in 2003 as one of the original three instructors hired when the clinic opened its doors. During her time at the Carbone Clinic she worked as instructor, lead instructor, OutReach consultant, and most recently the organizations Chief Operating Officer where she undertook the task of establishing home-based ABA services through the Carbone Clinic in Massachusetts.
In 2011 Dr. Kerwin earned a Doctorate in Applied Behavior Analysis from Simmons College in Boston, MA. She is also a Board-Certified Behavior Analyst and is licensed to practice behavior analysis in the Commonwealth of Massachusetts and the State of New York.
Throughout her career Dr. Kerwin has helped author several peer reviewed journal articles, presented at regional and national conferences, and established effective programs for dozens of children, adolescents, and adults with autism and developmental disabilities.
In 2019, Dr. Kerwin was awarded the Clinical Supervisor Award in Verbal Behavior by the Verbal Behavior Special Interest Group of the Association of Behavior Analysis International. Dr. Kerwin now serves as an adjunct professor at Regis College in Weston, MA where she teaches a course in Skinner's analysis of Verbal Behavior and serves as a thesis advisor to students pursuing their Masters' in Applied Behavior Analysis.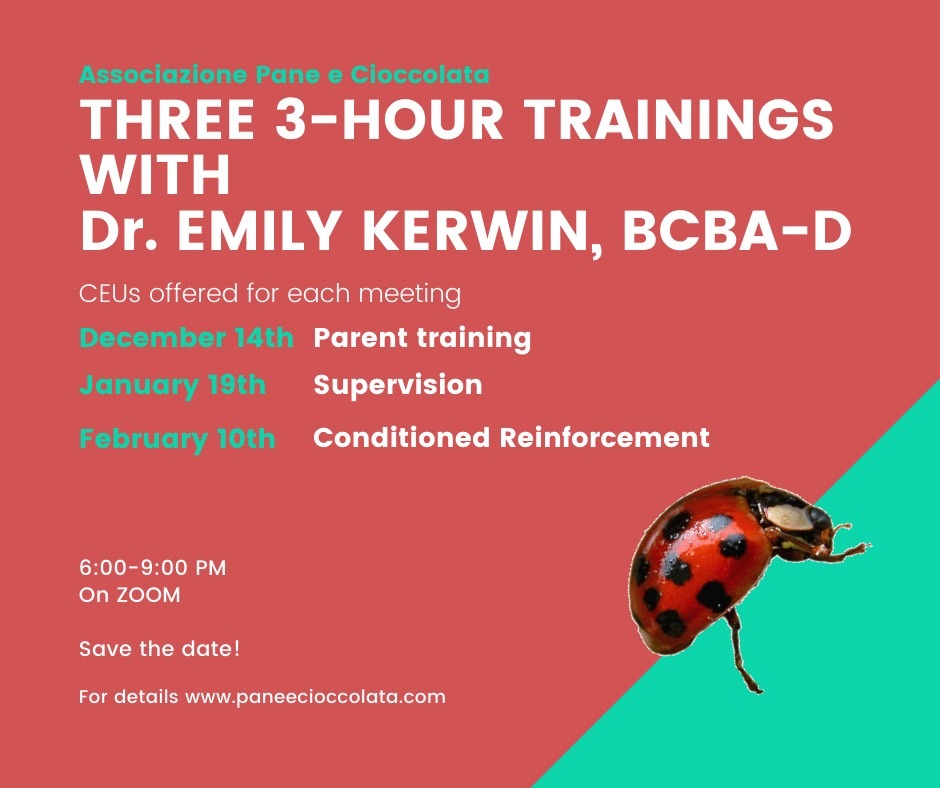 Program
December 14, 2021
Caregiver Training – Ethical and Practical Considerations – 3 Ethics CEUs
In this 3-hour training, the importance of effective caregiver training will be discussed. Ethical considerations regarding the provisions of caregiver training will be reviewed and essential repertoires of behavior analysis beyond technical skills will be described.
Learning Objectives:
Following this training participants will identify two general forms of caregiver training and specific examples of each type.

Following this training participants will identify at least three items from the Ethics Code for Behavior Analysts (2020) relevant to the provision of effect caregiver training

Following this training participants will identify at least three non-technical skills relevant to providing effective caregiver training
January 19, 2022
Effective Data-Based Supervision Practices – From RBT – New BCBAs – 3 Supervision CEUs
In this 3-hour training, effective, data-based supervisory practices will be discussed. The role of competency-based training for registered behavior technicians (RBTs), candidates for board certification, and newly credentialed behavior analysts will be examined. Clinical example of training programs, procedural integrity measures, and supervisee outcomes will be provided.
Learning Objectives:
Following this training participants will identify at least two barriers to providing effective supervision

Following this training participants will identify the components of effective competency-based supervision and training

Following this training participants will identify at least two relevant non-technical supervisory behaviors that may be implicated in effective supervision
February 10, 2022
Conditioning Stimuli as Reinforcers in a Service Delivery Model of ABA – 2 Learning CEUs & 1 Ethics CEU
In this 3-hour training the literature on procedures to condition previously neutral stimuli as reinforcers will be reviewed. In addition, the role of the conditioned motivating operation – transitive in momentarily establishing neutral stimuli as reinforcers will be discussed. Finally, procedures and case study data on conditioning neutral stimuli as reinforcers obtained through a service delivery model of ABA will be presented.
Learning Objectives:
Following this training participants will identify at least two evidence-based approaches to conditioning neutral stimuli as reinforcers

Following this training participants will describe the relation between the analysis of the CMO-T and momentarily establishing neutral stimuli as reinforcers

Following this training participants will identify at least two items from the Ethics Code for Behavior Analysts (2020) relevant to implementing procedures to condition neutral stimuli as reinforcers